16.01.2018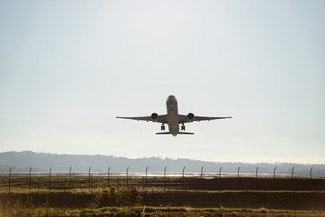 At a glance
12 new customers onboard with Swiss-AS
AMOS MRO Edition released
AMOScentral kick-off
Customer focus – enhancing AMOS adoption
2017 – a successful year with many novelties
With 2017, again Swiss-AS was in the fortunate position to continue its upswing in terms of new customers, financials and company growth. Amongst the 12 new customers that joined the AMOS community, there are well-known aviation companies, such as WOW air, Boeing's Global Fleet Care, VivaAerobus, Turkmenistan Airlines, Mitsubishi Aircraft Corporation (MITAC), USA Jet Airlines and ENGINEERING Holding incl. S 7 Engineering, Sibir Technics and Cyprus Airways.
Last year was driven by important innovations. In June 2017, Swiss-AS announced AMOScentral and we were overwhelmed by the positive feedback received on this major innovation project that will keep us busy for the next two years. By spanning a virtual cloud over all AMOS instances, AMOScentral shall allow each AMOS customer to individually open its platform to collaborate to the desired extent with other members of the AMOS community and beyond. AMOScentral is a cloud-based message broker that will seamlessly integrate into the existing AMOS world.
The release of the AMOS MRO Edition in November 2017 with AMOS 12 was another important milestone of 2017. The AMOS MRO Edition was presented to the AMOS community in the form of a webinar to introduce the new modules and to show its potential with demonstrations of some use cases and business scenarios.
In addition to functional innovations, another Swiss-AS mission in 2017 was to encourage all customers to increase their level of AMOS adoption and to guide them in implementing the latest design AMOS business processes and related new features. Several Service Guides on different topics were published and the Swiss-AS consultants have already started to actively support individual customers to progressively increase their level of AMOS adoption and to continuously explore the potential of AMOS.
One main topic in this adoption context is the implementation of e-signature. "Paperless Maintenance" is a buzzword around the world and has become the standard way of conducting business in many areas. With a dedicated e-signature project framework, Swiss-AS will guide customers through the paperless project while also assisting customers in obtaining the electronic signature approval from the local authority.
New appearance
The Swiss-AS homepage (swiss-as.com) has been updated and features a totally new look & feel. During this redesign, we also built in additional information on AMOS functions and our vast portfolio of services. We also look forward to welcoming numerous guests at our new look and luminous red stand at the 2018 aviation industry exhibitions.  
Thank you
Swiss-AS would like to take this opportunity to thank our active customer base, partners and supporters all over the world for the excellent cooperation in 2017 and we look forward to continue the teamwork with you again in 2018.
About Swiss AviationSoftware and AMOS
AMOS is a comprehensive, fully-integrated MRO software solution being developed and distributed by Swiss AviationSoftware. Swiss-AS, a 100% subsidiary of Swiss International Air Lines has more than 160 customers worldwide and belongs to the industry-leading MRO software providers. Our loyal customer base includes pure operators of all sizes, major low-cost, regional and flag carriers, large airline groups and MRO providers. In the Americas and in Asia, AMOS is distributed through a partnership with Lufthansa Systems. For more information, please contact us via marketing@swiss-as.com.