26.10.2021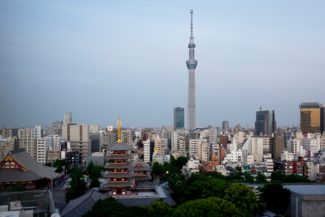 At a glance
Swiss-AS opens new office in Tokyo in cooperation with Lufthansa Systems
Developing more focused business strategies for the East Asian regions
Japan is the perfect location for economy and time-zone
Swiss-AS expansion to East Asia
The "Land of the Rising Sun" has just welcomed its first AMOS office in cooperation with Lufthansa Systems. The expansion to East Asia has been approved by the management board of Swiss AviationSoftware and will result in the establishment of a new business location in Tokyo as of October 1st, 2021. The Tokyo office is an extension of the existing Singapore branch and its staff will report to and closely cooperate with the AMOS Asia-Pacific Business Unit.
Why Japan?
The establishment of the new East Asia office in Japan is the result of several factors that make this country the perfect candidate for such an expansion.
Since the opening of our Singapore office in 2013, the APAC customer base has grown by over 400%. Even though Singapore is a key Asian hub, East Asian countries, such as China, Japan, Taiwan and North and South Korea, can be reached more efficiently from the new Tokyo office. The new office location also benefits from a more favourable time zone difference with Oceania.
Secondly, it is safe to say that there are major cultural differences between East Asia, Southeast Asia, and Oceania, which require specific approaches for the different sub-regions. Splitting the responsibility for business development into smaller regional areas allows for a more focused strategy and customer approach, while at the same time fostering the long-term growth of Swiss-AS in the region.
Japan is not only the third largest economy in the world and the forth to sixth largest aviation market (depending on the metric), it is also the sixth largest venture capital investment market in the world with strong government initiatives to accelerate the growth of the aircraft maintenance industry (Okinawa Aviation Industry Cluster) and IT start-ups (Start-up City Fukuoka).
Though the Asian-Pacific region is currently preoccupied with combatting the pandemic, Swiss-AS is convinced that the Asian-Pacific aviation market will again become a driving force in the global aviation market; against this background, we consider our growing presence in the Asian-Pacific market key to our long-term success.
About Swiss AviationSoftware and AMOS
AMOS is a comprehensive, fully-integrated MRO software solution being developed and distributed by Swiss AviationSoftware. Swiss-AS, a 100% subsidiary of Swiss International Air Lines has more than 190 customers worldwide and belongs to the industry-leading MRO software providers. Our loyal customer base includes pure operators of all sizes, major low-cost, regional and flag carriers, large airline groups and MRO providers.
In the Americas and in Asia, AMOS is distributed through a partnership with Lufthansa Systems.