05.08.2019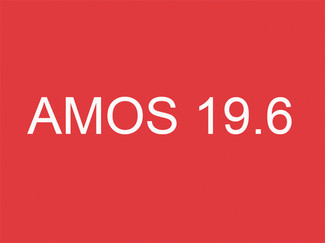 AMOS 19.6 was recently published by Swiss-AS. Here are a few highlights:
A new version numbering system has been introduced from July 2019 onwards.
Swiss-AS switches to a calendar based numbering system as the use of calendar based release naming systems is rapidly increasing. This numbering system allows an instant identification of the age of a release and relieves the need to remember release number history.
AMOS chips will be introduced for each customer and can be assigned to backlog items and influence the item's priority. This offers customer a new agile approach that better supports changing needs.
All Change Tracker items (modifications, extensions, user stories or bugfixes) are now linked to a Task as mapped in the Requirement Traceability Matrix.
It will then impact the AMOS Business Processes with a possibility to view the influences in AMOS customer portal.
Swiss-AS is now pleased to offer AMOSmonitoring – a new, intelligent, proactive monitoring and alerting tool aimed at modernizing your AMOS operation with expertise delivered by Swiss-AS.
AMOSmobile:
Several new applications have been created in 19.6 with new actions, such as:
•    A new wizard in the Report Defect app
•    "Search similar Workorders" function to bring up prefilled "Workorder Search"
•    A work step description is shown wherever applicable
•    A "Take Photo" action has been added to the Report Defect app
•    Extended Search option for Publications & OEM Library
•    and many more….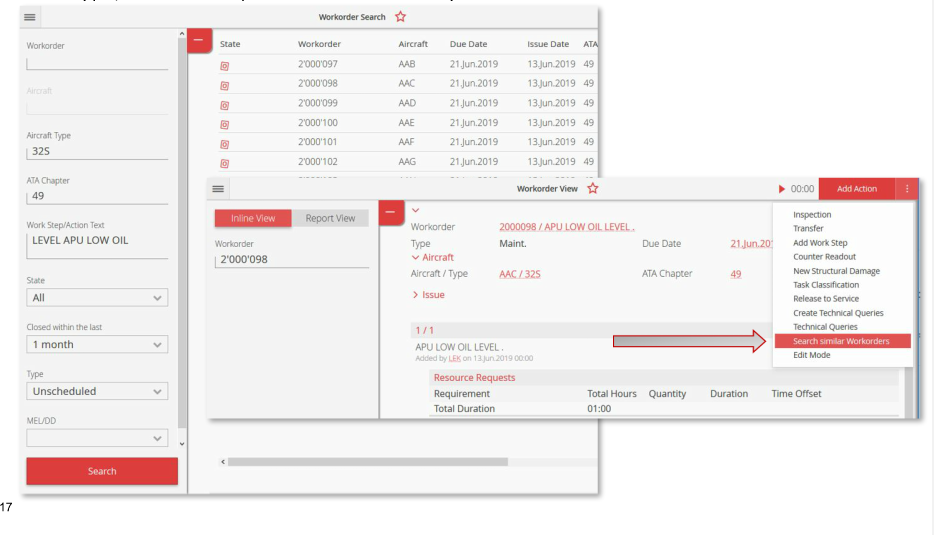 Engineering:
The Effectivity framework of all requirement types has been harmonised. Work Template and Time Requirement tabs are in the same place for all requirement types.
AMOS allows to handle the situation for grounded aircraft.
The initial grounding date is set in Aircraft Administration and maintenance events can be suspended for the grounded period of the aircraft.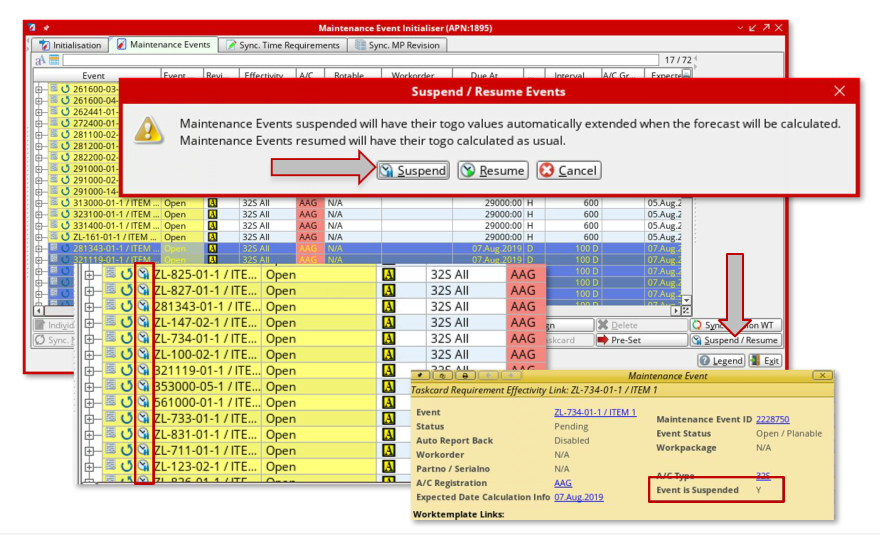 Material Management:
AMOS 19.6 introduces a new program called Certificate Management. This is an administrative program where component and aircraft certificates can be centralised and stored.
Planning:
Maintenance Forecast 2 is now called Maintenance Forecast and thereby officially replaces the original module. The layout has been adjusted in order to improve usability.
The Line Maintenance module and Long-Term Planning have been enhanced with multiple usability improvements and functional extensions.
Capacity Planning functions have been improved for the following items:
The resource definition
The qualification coverage
The simulation of the impact of approved staff requests
The remaining workload required and capacity available
Finance:
New program Cost and Revenue Tracking. This module is used to analyse the existing cost and revenue bookings.
To watch the full AMOS Teaser which introduces the new release content more deeply to our customer community, log in to our Customer Portal.