22.02.2019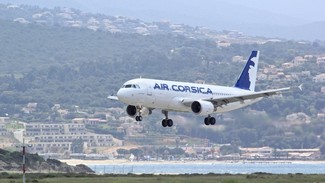 Swiss-AS is glad to welcome a new member in the AMOS customer community: this week Air Corsica has signed for AMOS!
Air Corsica is a French regional airlines headquartered in Ajaccio. It operates passengers services from Corsica island to continental France, Belgium, England and Italy with a fleet of 12 ATR72 and A320. Authorised PART145, Air Corsica conducts its own maintenance on its fleet with qualified staff, and it has an ATO training centre for initial training and skills' support for Air Corsica pilots and mechanics.
Air Corsica has opted for the AMOS Airline Edition, which is the "standard" edition of AMOS designed to perfectly support a normal airline maintenance organisation, in combination with Swiss-AS' AMOS Operation Services (AOS), which covers the application and database server administration.  The objective is to implement AMOS "as-is" with a tailored implementation plan including training, project management and data migration.