12.04.2019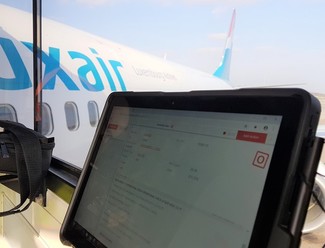 Congratulations to LuxairGroup who went live with AMOSmobile on March 28th in Luxembourg!
The whole line maintenance mechanics now use AMOSmobile for the execution of scheduled line and hangar maintenance activities. Upon Go-Live, AMOSmobile was instantly used to process and to record complex work packages including an engine change.
"It is a first and major step into a more and more digital environment and it will make our organisation fit for the future," states Christoph Blaha, VP Technical Services at Luxair.
Luxair is also considering to implement e-signature in the future.
We thank the Luxair team for their commitment and for jointly making this project another #AMOS success story!