28.03.2022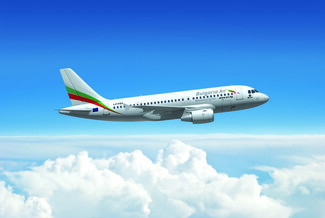 Bulgaria Air Technic has selected AMOS in 2021 as the M&E platform to support their plans for the future. Thus, the foundation of a long-term relationship has been laid. Bulgaria Air Technic will manage in AMOS a fleet of close to 25 aircraft from Bulgaria Air, Bul Air, Avio Bravo, Voyage Air - in addition to third-party work.
Bulgaria Air Technic is now in the middle of go-live preparations and the productive switch to using AMOS is scheduled for Q2 2022.

"It is a pleasure to support Bulgaria Air Technic on this exciting journey of building up its own CAMO services, in which AMOS plays a key role not only today, but also in the years to come," states Ronald Scherer, CEO of Swiss-AS.
The MRO provider will also benefit from the wide interface landscape AMOS powers, in particular the native interfaces between AMOS and NetLine Ops that ensure a seamless integration of both systems.
"We are pleased, having AMOS on our side, allowing us to improve and grow the services we provide to the operators from the Group and third-party customers," states Georgi Georgiev, CEO of Bulgaria Air Technic.