19.05.2021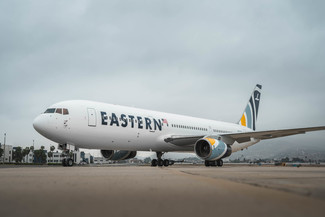 Swiss-AS and Eastern Airlines are pleased to celebrate the US carrier's go-live with AMOS.
Although the project started in 2020 in the midst of a global pandemic and was quite challenging, Eastern now successfully manages its full spectrum of maintenance activities with AMOS taking full advantage of the deep functionality of the M&E system.
Eastern gets the best out of the software having also opted for the integrated mobile solution AMOSmobile/EXEC and Swiss-AS Cloud hosting services.
Eastern is a US-Part 121 flag air carrier operating wide-body, long-range aircraft with scheduled domestic and international flights carrying both passengers and cargo.