18.11.2019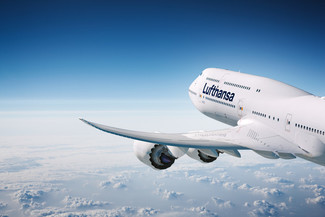 At a glance
Lufthansa German Airlines and Lufthansa Cargo aircraft managed in AMOS  as of autumn 2020
Deployment of AMOS in a true tier-one environment
AMOScentral offering the airline group seamless collaboration
Implementation already ongoing
Swiss-AS herewith officially announces that Lufthansa German Airlines and Lufthansa Cargo are joining the AMOS community with a scheduled first Go-Live in autumn 2020 followed by two later cut-overs in 2021. The initiative will see both airlines and their entire fleets adopting AMOS, which is at the forefront of the Maintenance and Engineering software market.
Lufthansa German Airlines and Lufthansa will both benefit from the vast experience gathered by the Lufthansa group member airlines, Swiss International Air Lines, Austrian Airlines, Eurowings, Brussels Airlines and Lufthansa CityLine, with some of them using AMOS for almost 20 years.
After completing the in-depth Definition Phase including AMOS business process/interface workshops and the specification of comprehensive business requirements, the Lufthansa Executive Board has now approved the start of the project's Implementation Phase. A highly skilled and dedicated team of Lufthansa German Airlines and Lufthansa Cargo aviation experts supported by Swiss-AS Consultants and Project Managers will guide the flag carrier through this next project phase. Both carriers will implement AMOS including AMOSmobile for its Line Maintenance and CAMO Operations, based on best practice processes already implemented within the group.
«With Lufthansa German Airlines we welcome a customer to our community which has decades of aviation experience and a strong focus on driving innovation for the entire group and industry», says Ronald Schaeuffele, CEO of Swiss Aviation Software. From the moment of cut-over, the line maintenance operations will be fully paperless by using AMOSmobile. This will, in part, be realised by interfacing AMOS with Lufthansa's Electronic Techlog Solution ensuring the status of the entire passenger fleet is live and fully accessible throughout AMOS at all times.
Fabiano Faccoli, COO of Swiss-AS, adds: «Swiss AviationSoftware provides to its customers deep industry insight and knowledge, valuable project management experience and the necessary skillsets for complex digital transformation projects. Our customers are the key success factor in our agile development approach during and after implementation, since the customers form part of the development process from early requirement specification through testing to final product delivery».
"AMOS, which is already used as a standard tool by many LH group airlines, will also help us at Lufthansa to make our Technical Fleet Management processes even more transparent and, above all, even more efficient. Among other things, we are relying on the already very broad AMOS know-how of our sister companies. We chose AMOS because of its 30 years of success in the industry, but also because of its continuous product innovations, which help us to establish state-of-the-art processes in Technical Fleet Management at Lufthansa as well." says Klaus Froese, CEO Lufthansa German Airlines Hub Frankfurt.
Groupwide Technical Fleet Management / AMOScentral for Lufthansa Group
The groupwide Technical Fleet Management (TFM) focusses on the standardisation and harmonisation of the technical business processes among the Lufthansa Group members to boost the performance of the individual Tech Ops departments and to allow an easy exchange of aircraft and other assets within the group. The AMOS target processes defined for Lufthansa German Airlines and Lufthansa Cargo have all been modelled, aligned and verified against the TFM standards defined for the group.
Looking into the future, the close cooperation of the group members will be further promoted by AMOScentral, a cloud-based message broker, that enables the exchange of data between AMOS instances while nevertheless allowing each group member to keep control over their individual AMOS environments. By adopting AMOScentral the individual airlines with their diverse needs, complexities, and corporate cultures are not obliged to work in one AMOS environment. Instead they are seamlessly connected via AMOScentral. AMOScentral allows group members to harmonise and synchronise data, to send requests of an individual airline to several group members (such as part requests) and to forward engineered data sets (such as Engineering Orders) to other member airlines. AMOScentral ultimately has many facets. It will be an enrichment for the Lufthansa Group and integrate the group into the AMOS community and beyond.
About Lufthansa German Airlines
Lufthansa German Airlines is the largest airline within the Lufthansa Group and the first and only European airline to receive a 5-Star Skytrax rating. As one of the world's leading airlines, Lufthansa offers 5,988 weekly frequencies and currently operates to 214 destinations in 75 countries around the world from of its hubs in Frankfurt and Munich. In the 2018 business year, the airline welcomed around 70 million passengers on board its flights. The Lufthansa passenger fleet consists of 351 aircraft (as of 31.12.2018) and will continue to take delivery of new aircraft until 2025. Revenue at Lufthansa German Airlines rose to EUR 16.1 billion in 2018.
About Lufthansa Cargo
With a turnover of 2.7 billion euros and 8.9 billion revenue tonne-kilometres in 2018, Lufthansa Cargo is one of the world's leading companies in the transport of air freight. The company currently employs about 4,500 people worldwide. Lufthansa Cargo focuses on the airport-to-airport business. The cargo carrier serves around 300 destinations in more than 100 countries with its own fleet of freighters, the belly capacities of passenger aircraft operated by Lufthansa German Airlines, Austrian Airlines, Brussels Airlines, Eurowings and SunExpress, and an extensive road feeder service network. The bulk of the cargo business is routed through Frankfurt Airport. Lufthansa Cargo is a wholly owned Lufthansa subsidiary of Deutsche Lufthansa AG and Lufthansa Group's logistics specialist.
About Swiss AviationSoftware and AMOS
AMOS is a comprehensive, fully integrated MRO software solution being developed and distributed by Swiss AviationSoftware. Swiss-AS, a 100% subsidiary of Swiss International Air Lines, has more than 180 customers worldwide and is an industry-leading MRO software provider. Due to the fast increase of customers over the last years and the requirements coming from the industry, the company's workforce has grown by 30% in 2019. As the vendor of a community product, we follow a customer-driven development approach. We continuously work on the further development of AMOS and listen to the needs of the large AMOS community while nevertheless always keeping an eye on market trends/requirements in order to ensure the competitiveness and longevity of our product. Our loyal customer base includes pure operators of all sizes, major low-cost, regional and flag carriers, large airline groups and MRO providers. In the Americas and in Asia, AMOS is distributed through a partnership with Lufthansa Systems. For more information, please contact us via marketing@swiss-as.com.