26.07.2022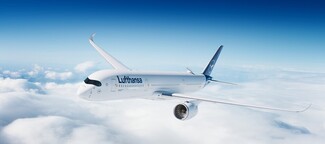 At a glance
Tier-one project finalised with successful go-live
3'500 new users and approx. 300 additional aircraft now managed in AMOS
Almost all Lufthansa Group aircraft are now managed in AMOS
Multi-CAMO setup
Tier one project successfully completed
Swiss AviationSoftware Ltd. is proud to announce the successful cut-over to AMOS M&E system at Lufthansa German Airlines and Lufthansa Cargo.
The "big-bang" go-live took place on May 14th and 15th and marked the ultimate finalisation of an implementation unique in Swiss-AS history in terms of size and complexity: 3'500 users, 150 new processes, a multitude of individual legacy IT systems being replaced and close to 300 aircraft ranging over seven aircraft-types including the A320s with up to 30 years of history.
Both airlines have fully adopted AMOS for their whole active fleets in a multi-CAMO setup – two completely separated CAMOs (LHA + LCAG) plus one SCAMT service provider working in one AMOS environment – all approved by the German aviation authority.
The global pandemic had a significant impact on the AMOS implementation as all projects at Lufthansa had been put on hold in 2020. Fortunately, the airlines' Management then decided to continue the AMOS rollout as one of few strategic projects: "AMOS Restart" was born and came with an adjusted scope and limited manpower. Nevertheless, the project team managed to bring the project back to speed and successfully completed it. The airline embraced the opportunity to emerge stronger and more resilient from the crisis.
Ambitious expected benefits
The introduction of AMOS marks the end of a multitude of individual IT legacy systems for both airlines and provides a future-proof core platform to further digitalize the group's Technical Fleet Management (TFM). The project was initiated with the objective to realize the following benefits:
Simplify and modernize the IT landscape including system integrations;
Significantly reduce the annual software/hardware costs;
Increase efficiency of the CAMO organization leading to sustainable cost reductions;
Make compliance with airworthiness laws and regulations simple;
Substantially reduce MRO spending through improved data quality and insight;
Benefit from industry best practice AMOS build-in processes to enhance efficiency across Technical Operations;
Align processes to TFM group standards to realize further group-wide efficiency improvements.
"Implementing AMOS as our M&E software was a strategic project for Lufthansa and Lufthansa Cargo. We now have a solid platform to continue our digital push towards more increased mobility, leaner processes and easier data integration across our multiple systems.
This project was one of few selected by the Board to continue despite the turbulent period caused by the pandemic. Today, that decision pays off in full," says Thomas Spriesterbach, VP Technical Fleet Management Lufthansa, Accountable Manager Part 145, "and we are happy to be partnered with Swiss-AS, not only as supplier of AMOS, but especially for their staff's expertise and professionalism throughout the project."
A new organization, new processes and advanced integrations
Historically Lufthansa Airlines had outsourced the CAMO and Line Maintenance activities to Lufthansa Technik. In parallel to the AMOS implementation, these activities have been insourced along with the integration of approx. 2'500 staff and many of the legacy IT systems, used to manage these activities.
The legacy IT systems were basically home-grown and highly customized. To eventually achieve go-live with AMOS, it was required to create a complete new Technical Fleet Management organization inside the Lufthansa Group, adjust processes to existing group standards that follow the AMOS build-in industry best practices processes and convince the users that the rich functional scope and configurability of AMOS matches the customized legacy system features.
The AMOS implementation was flanked by the group-wide Technical Fleet Management (TFM) initiative that focusses on the standardisation and harmonisation of the technical business processes among the Lufthansa Group members in order to boost the performance of the individual Tech Ops departments and to allow an easy exchange of aircraft and other assets within the group.
The AMOS centric IT eco system includes advanced interfaces to around 15 major external software sources, such as Flight Operations Systems, Digital Archiving Solution, Crew Briefing Systems, Warehouse Management and Transport/Logistics Management Systems etc.
One of the most advanced integrations connects AMOS with the customer's main pool provider Lufthansa Technik, through an advanced bi-directional integration to support a highly automated material supply chain process.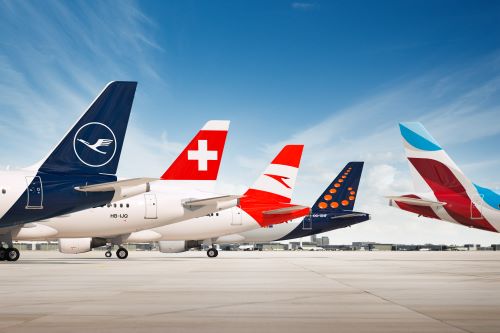 Leveraging existing AMOS experience in the Lufthansa Group
AMOS has been used for more than 20 years within the Lufthansa Group; therefore, Lufthansa German Airlines and Lufthansa Cargo were in the lucky position to profit from the extensive experience of the other group members (Swiss International Air Lines, Austrian Airlines, Eurowings, Brussels Airlines and Lufthansa CityLine). With their extensive AMOS knowledge, colleagues from the sister airlines supported the implementation as key users in areas such as training, user acceptance testing, process definition and data transfer, while further cementing the collaboration within the Lufthansa Group.
From the IT perspective, Swiss-AS in partnership with Reist Telecom (Zurich) hosts the airlines' AMOS servers and offers in this context its proven AMOS Operation Service (AOS) package. Swiss-AS is already performing hosting, AMOS application server and database administration for other Lufthansa Group members, which convinced Lufthansa German Airlines and Lufthansa Cargo to also entrust these crucial tasks to Swiss-AS.
"Congratulations to Lufthansa German Airlines and Lufthansa Cargo for this successful cut-over to AMOS which has the potential to lift the group-wide cooperation in M&E to a whole new level. We are extremely proud that AMOS is now the backbone MRO software solution for the Lufthansa Group," states Ronald Scherer, CEO of Swiss-AS. "My thanks to all those who have been involved in this challenging project and have contributed to its great success, while, of course, including the customers' project teams into this statement."
A big-bang implementation with unparalleled dimensions
From the beginning the project was designed around the hypothesis of a big-bang go-live with approx. 300 aircraft across all stations. This approach will eventually allow to exploit expected benefits faster and avoid the complexity of running multiple systems in parallel for an extended time.
The data transfer project had been immensely complex and challenging due to:
30 years of historical data
more than 15 legacy systems involved
a diverse fleet consisting of 7 different aircraft-types
approx. 300 aircraft
In total 60 million records had to be transferred into AMOS. This major task of legacy data cleansing, mapping, extraction, transfer and validation had been mastered by a mixed project team of Lufthansa Group and Swiss-AS.
Regarding the training, not less than 3'500 new users have been educated on AMOS and the new procedures that came along with it. The airlines applied a mix of train-the-trainer and e-learning for the end users, while the most complex topics such as engineering or planning were led by experienced Swiss-AS trainers, onsite or remotely.
For the cut-over a duration of 48 hours had been scheduled. During that time Swiss-AS had allocated around 40 employees onsite at Frankfurt, Munich and Hamburg to support the users during the switch-over and the post-go-live stabilisation period. In addition, the Swiss-AS headquarters was on standby for any challenges that might occur during such event.
Foundation laid for further group-wide Technical Operations digitalization
With the successful implementation, AMOS is now the leading CAMO and Part-145 software in the Lufthansa Group – fully integrated into and interfacing with the surrounding IT system landscape, based upon the TFM Group standard compliance processes.
The roll-out of AMOS at Lufthansa German Airlines and Lufthansa Cargo will provide the base to further digitize processes in the Lufthansa Group by leveraging AMOS' advanced integration capabilities. True digitalization can only be achieved by looking at the value streams holistically and beyond single systems or companies. AMOS with its comprehensive portfolio of APIs offers unparalleled possibilities to ensure digital data flows end-to-end. In addition, Technical Operations data across all Lufthansa Group airlines will now be generated by AMOS. This will significantly improve and simplify data management and eventually allow the group to unlock the potential of its data.
 "I have a lot of respect for the dedication and determination shown by Lufthansa Airlines and Lufthansa Cargo colleagues in working untiringly towards the objective of implementing AMOS and eventually exploiting the clearly identified benefits - 'Where there's a will, there's a way', states Fabiano Faccoli, COO of Swiss-AS. While Swiss-AS previously gained experience with large implementations, this implementation clearly sets the bar higher. It enabled us to further grow our capabilities and expertise in managing tier-one customers. A go-live is the end of one chapter, but as well the beginning of a new chapter in a software's life cycle. Swiss-AS is now very much looking forward to kicking off the next set of digitalization projects with Lufthansa German Airlines and Lufthansa Cargo and together set benchmarks in the industry."
About Lufthansa German Airlines
Lufthansa, the biggest airline within the Lufthansa Group, is one of the world's largest and most prestigious airlines in existence. In the 2021 business year, the airline welcomed around 23.5 million passengers on board its flights. With its hubs in Frankfurt/Main and Munich, Lufthansa employs more than 35,700 people. As an industry innovator, Lufthansa has long been committed to environmental care and sustainability, operating one of the most technologically-advanced and fuel-efficient fleet in the world. Lufthansa's flagship A350-900 is currently the world's most modern and environmentally-friendly long-haul aircraft. It uses 25 percent less kerosene, produces 25 percent fewer emissions and is significantly quieter on take-off than comparable types of aircraft. In order to accelerate fleet modernization, the procurement of state-of-the-art A350-900 and 787-9 long-haul aircraft further increased the efficiency of the fleet on a continual basis. These aircraft will reduce CO₂ emissions by up to 30 percent compared with their immediate predecessors, thus making an important contribution to the further development of the airline's long-haul fleet and to a more sustainable flying experience overall. Lufthansa as of 31. December 2021 flies to183 destinations in 71 countries on 4 continents. In the 2021 business year, the airline welcomed around 23.5 million passengers on board its flights.
About Lufthansa Cargo
With a turnover of 3.8 billion euros and a transport performance of 7.2 billion freight ton kilometers in 2021, Lufthansa Cargo is one of the world's leading companies in the transport of airfreight. The company currently employs around 4,200 people worldwide. Lufthansa Cargo's focus is on the airport-to-airport business. The route network covers around 300 destinations in more than 100 countries, using both freighter aircraft and cargo capacity from passenger aircraft operated by Lufthansa, Austrian Airlines, Brussels Airlines, Eurowings Discover and SunExpress, as well as trucks. The majority of the cargo business is handled via Frankfurt Airport. Lufthansa Cargo is pursuing the goal of becoming the world's most sustainable cargo airline. To achieve this, the company relies on state-of-the-art technologies and continuous investments in the area of sustainability. In 2021, important milestones were reached, such as the fleet modernization to an all-B777F fleet and the introduction of completely CO2-neutral freight transport for all customers. In 2022, Lufthansa Cargo plans to successively equip its fleet with Sharkskin technology and expand its Sustainable Aviation Fuel program to further reduce CO2 emissions. Lufthansa Cargo is a wholly owned subsidiary of Deutsche Lufthansa AG and the specialist for the logistics business of the Lufthansa Group.
About Swiss AviationSoftware and AMOS
AMOS is a comprehensive, fully-integrated MRO software solution being developed and distributed by Swiss AviationSoftware. Swiss-AS, a 100% subsidiary of Swiss International Air Lines has more than 200 customers worldwide and belongs to the industry-leading MRO software providers. Our loyal customer base includes pure operators of all sizes, major low-cost, regional and flag carriers, large airline groups and MRO providers. In the Americas and in Asia, AMOS is distributed through a partnership with Lufthansa Systems. For more information, please contact us via marketing@swiss-as.com.