27.01.2021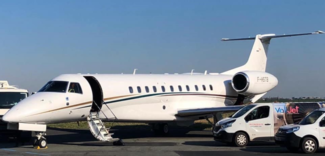 At a glance
AMOS successfully sold to first French business aviation company
Rapid fleet growth demands for a professional MRO software
VallJet to rely on AMOS Airline Edition
Vast AMOS experience existing at VallJet
Opportunity despite the aviation crisis
The French business aviation company VallJet has just signed for AMOS to manage the maintenance and airworthiness follow-up of its increasing fleet of executive jets.
Although the airline industry is heavily affected of the Covid-19 crisis, there are some aviation sectors that are able to turn the tables and even profit from the current situation. VallJet has positioned themselves to be in the right place at the right time as their business supports private owners or companies that have decided to purchase or wet-lease business jets – a sector that has seen a surge during the global pandemic since air travel with regular airlines is less convenient at this time.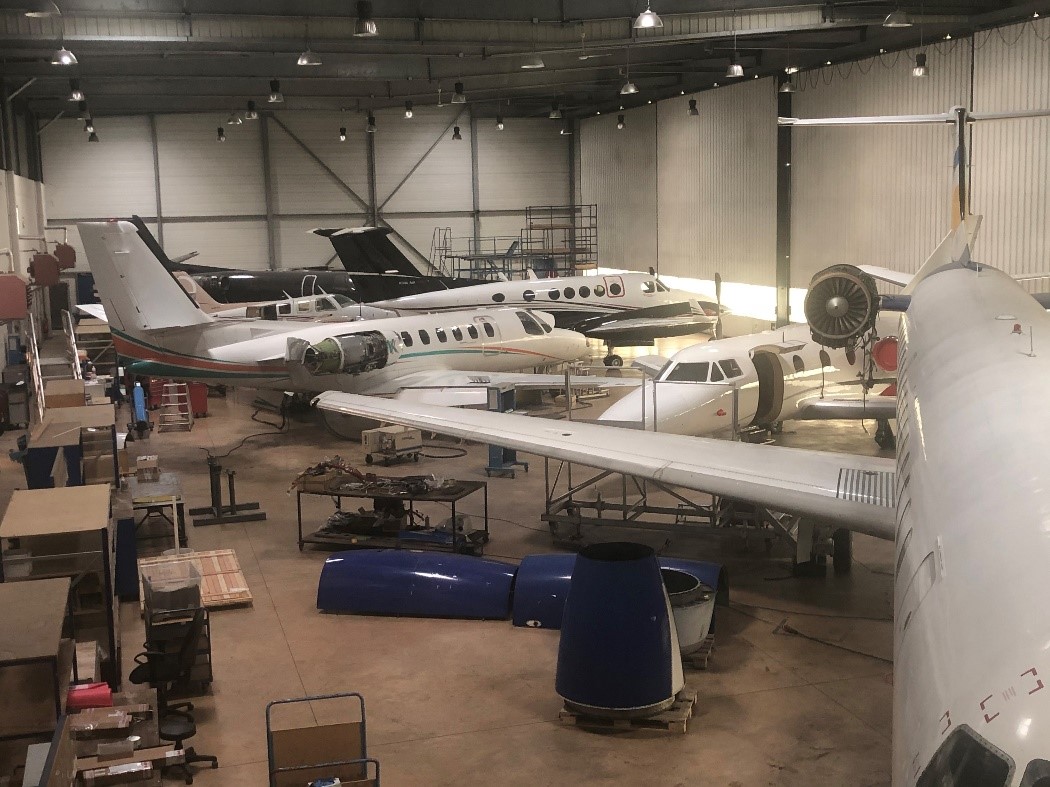 AMOS is not completely new at VallJet as many employees in the maintenance and CAMO organisation are already familiar with Swiss AviationSoftware's MRO solution. In addition, part of the fleet to be phased into AMOS first, was previously managed in AMOS. This will simplify and accelerate the data transfer since a migration from AMOS to AMOS is facilitated using the standard AMOS transfer programs with the data available in the correct format and quality.
"We very much appreciate and feel honoured when former AMOS users stand up for AMOS again in their new employment context. We are glad to welcome VallJet to the AMOS Community and say "welcome back" to some old acquaintances. It is impressive to see how VallJet could use the crisis as a unique opportunity to be seized upon and grow its business," states Ronald Scherer, CEO of Swiss-AS.
VallJet's employees are in hurry: "We have been inducting one aircraft every month over the past year; and this is continued in 2021 as we already have four aircraft signed up for flight operation start by the end of the 1st quarter. Until now, we were managing our Cessna Citation II and CJs, Hawker, Legacy and ERJs in different software solutions. To optimize and better control costs of all our maintenance activities, it became evident that we need to merge all data in one single database. AMOS turned out to be the best fit after we had tested other software solutions," says Jean Valli, President of VallJet.
About VallJet
VallJet is a French business aviation company with a fleet of 30+ aircraft of the types Cessna Citation II and CJs, Hawker 850XP/950XP, Legacy 600/650 and ERJ 145. The company name is derived from the President and Founder of VallJet, Mr Jean Valli. Founded in 2008, the airline flies under the French flag and most aircraft are based at Le Bourget airport, Paris. To optimise the maintenance of its fleet, VallJet acquired the certified Part 145 R&O maintenance workshop located in Bourget in 2018.
About Swiss AviationSoftware and AMOS
AMOS is a comprehensive, fully-integrated MRO software solution being developed and distributed by Swiss AviationSoftware. Swiss-AS, a 100% subsidiary of Swiss International Air Lines has more than 190 customers worldwide and belongs to the industry-leading MRO software providers. Our loyal customer base includes pure operators of all sizes, major low-cost, regional and flag carriers, large airline groups and MRO providers. In the Americas and in Asia, AMOS is distributed through a partnership with Lufthansa Systems.