01.07.2019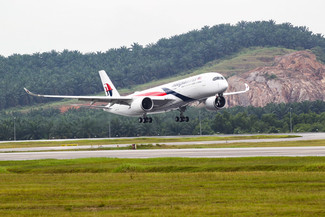 In three video episodes Malaysia Airlines gives an insight on their AMOS implementation and the post go-live phase as well as how this project supports the strategic transformation and optimization of the entire organization.
The national carrier of Malaysia signed for AMOS at the end of September 2017 and went live with AMOS in just 14 months later while now managing more than 100 end-to-end processes with AMOS.
The AMOS implementation was considered as one of the major milestones in the transformative company-wide process. The industry-best practice-processes that became possible via AMOS were fully adopted to render the maintenance division future-proof. With the implementation of AMOS, team spirit was fostered beyond departmental boundaries.
"With AMOS, Malaysia Airlines is looking ahead to bring airworthiness, operational and financial control to an enhanced level. The aim is to bring long-term benefit from process and organisational efficiencies. I would like to thank the team for working tirelessly to ensure the project completed quickly and seamlessly. We are confident that with AMOS' reputed and robust system, the baseline for Malaysia Airlines' digital roadmap for engineering and maintenance activities has been established," said Izham Ismail, Group Chief Executive Officer of Malaysia Airlines.
Watch all three videos here:
Episode 1: https://youtu.be/0XNa-qsk7To
Episode 2: https://youtu.be/aXrlMqGf-wY
Episode 3: https://youtu.be/cXhgow-EGGc
The Press Release on the AMOS go-live (March 2019) can be found here: https://www.swiss-as.com/news-events/news/malaysia-airlines-takes-amos